The Galo Method will Transform Your Basketball Shot-Making Performance…
Basketball shooting legend Coach Roger Galo has engineered the biggest innovation to basketball shooting in the last 50 years. Galo increases players' performance and percentages and gets players to the next level: making baskets more easily, more efficiently, more consistently, and more uncontestedly with The Galo Basketball Shot-Making Method. Unlike other 'shooting coaches,' offensive efficiency specialist, Galo, improves players' shots based on principles of science and biomechanics to determine how the body should move.

READ MORE...
The Galo Shot-Making Method is so effective that it can improve a player's accuracy and consistency more significantly and faster than anyone else or any other technique that exists today. That's quite a statement… challenge me!  Whether it's a "tweaking" or complete "re-build," the results are evident.
Coach Galo works with players through one-on-ones sessions, clinics, camps, and entire teams at all levels from AAU to college programs to the NBA. What Galo has developed, "the secret sauce" is unlike traditional shooting techniques: it is intuitive and effective. Galo has achieved remarkable success in a unique and incredibly accurate shot-making system that he has developed and engineered. He is at the forefront of shooting in the way that it is taught and learned; the learning curve, having been dramatically reduced, is based on a powerful combination of intuitiveness, science, and math, resulting in a monumental impact on player efficiency and consistency. 
"Not even a full day and my coach sees the improvement. I don't know if I was doing this 100% right but it's noticeable! You're a genius! I only missed 2 FTs."
– Nate Pierre-Louis, Lakers Organization
"My guy! One of the best in the business! He's the shot doctor! He helped my shooting go up over 20%- amazing!"
– Fatima "TNT" Maddox, Harlem Globetrotters
"Excited to work with Roger again this semester, we'll have some good shooting analysis coming his way!" – Zach Knowlton, Senior Analyst of the Sacramento Kings on the collaboration between Roger Galo and BYU.
John Nash, GM of the Philadelphia 76ers, referred to Roger Galo, as a "World Class Shooter."
Coach G and Duke University Women's Athletic staff described a recruit trained by Roger as "having one of the nicest jump shots they've ever seen."
Michael Barkann, NBC Daily News Live host, called The Galo Method "amazing."
After the game, people were telling me, 'Your release is so quick and you keep the ball so high… I never know when you're going to shoot.' The stuff [Roger] teaches me works, and it works too easily sometimes. I felt like the games were too easy. The guy was an aggressive defender, reaching and bodying me up, but he was really my puppet. Which was fun… and we played hard.
– Norm Dorsey-Poles, CSCS and trainer
Thanks to Roger, we are winning! Thanks for teaching them how to shoot. 16-1 in league play, 26-4 overall and we won 2 playoff games so far.
– Ron Artest Sr., father of Metta World Peace, founder of Artest University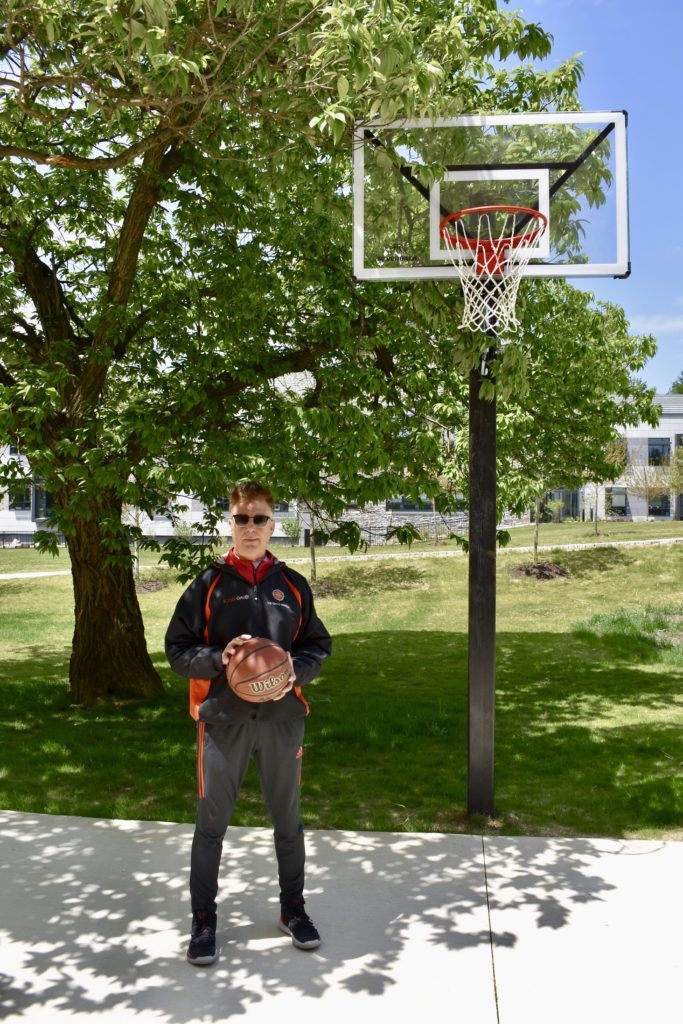 Roger Galo is One of the Most Accomplished College Basketball Players to Ever Step on the Court.Read more →